Current Projects
EVEN THOUGH MY LAYOUT WAS FINISHED IN JUNE 2011 I'm not done building new models and taking on new projects. I especially like projects which involve challenges and which stretch my modeling skills. I also like to share progress on such projects with others as a way to encourage more modeling (I believe that the more time you spend on a hobby, the more enjoyment you receive) and maybe show some new ways to do things.
Back in the mid-1970s, I contacted Fairmont Railway Motors about some equipment the Yosemite Valley Railroad might have owned and learned that the YV had purchased a W44-A-1 weed burner along with a T27-C-2 extinguisher car and T28-A-1 trailer in October 1942. They also sent me a large scale plan for the weed burner and some information on the extinguisher car and trailer. The weed burner was an impressive piece of equipment: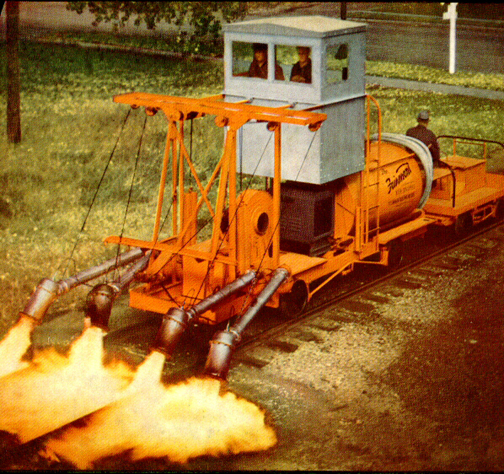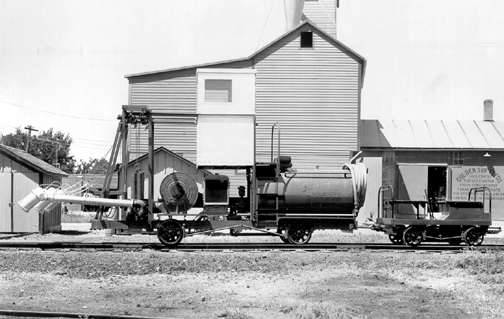 One day in the fall of 2012, while thinking about possible new projects, I decided that it might be fun to build a model of a Fairmont W44 weed burner. Since I model August 1939 and the weed burner wasn't purchased until 3 years later, I couldn't have it on layout and I therefore decided to build it in Proto48 (1/48th full size as is O scale but with prototype wheels and track gauge) instead of HO scale. Given the complexity of the prototype and size of its components, I felt that I needed to build it primarily out of brass shapes, a new technique for me.
After gathering as much prototype information as possible including photos, dimensions, and studying that information to determine how the weed burner actually operated, I ordered the materials I needed and got to work.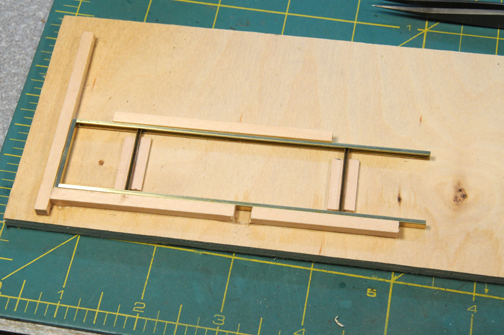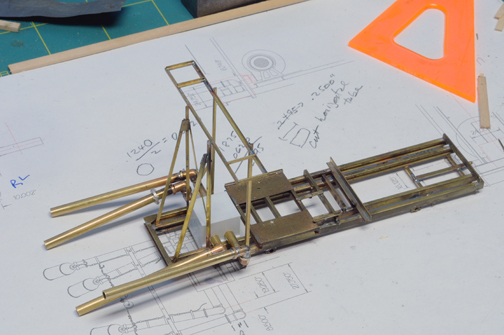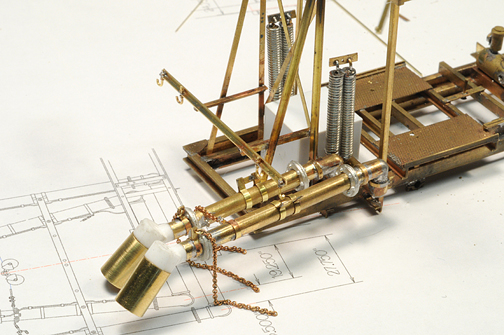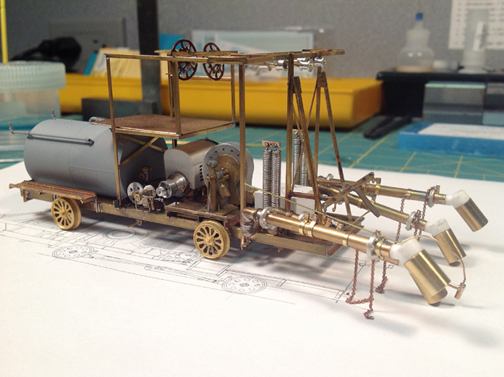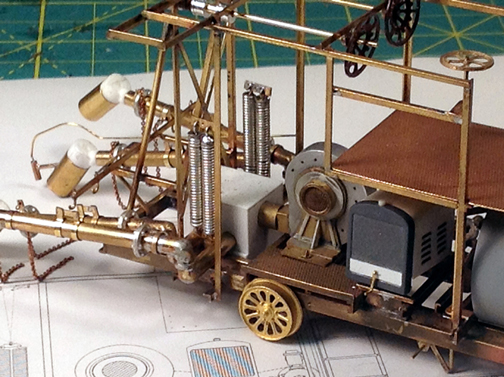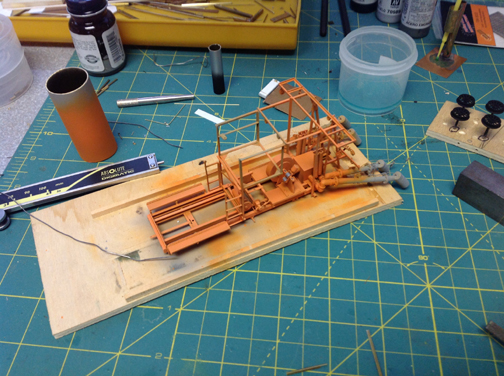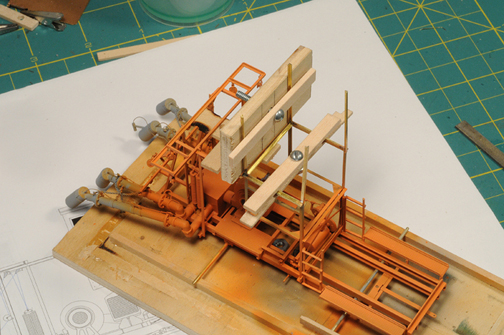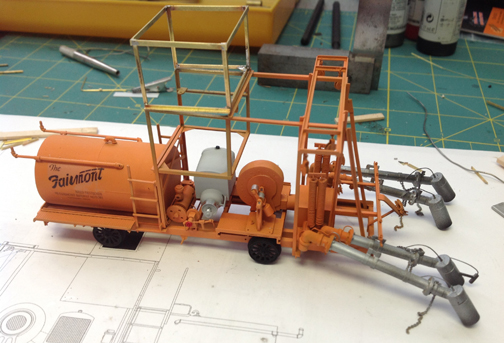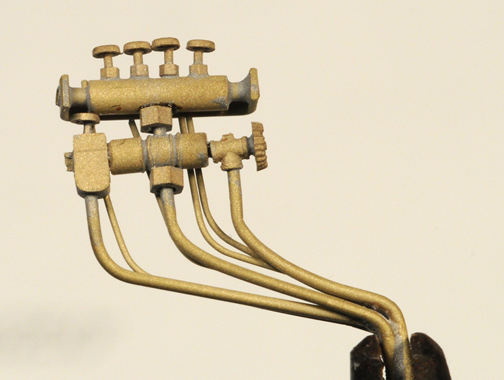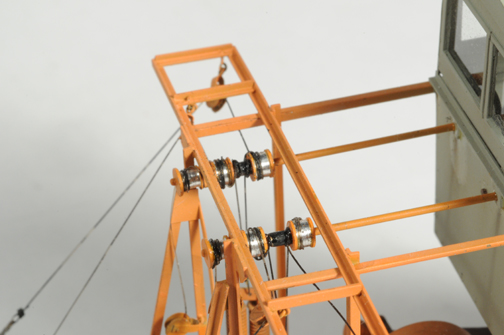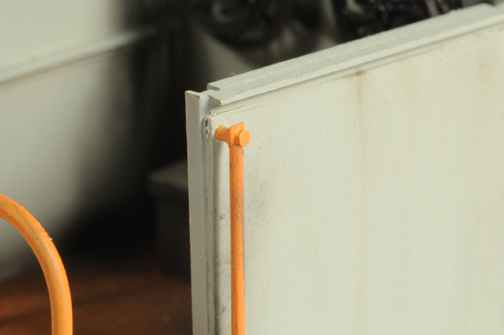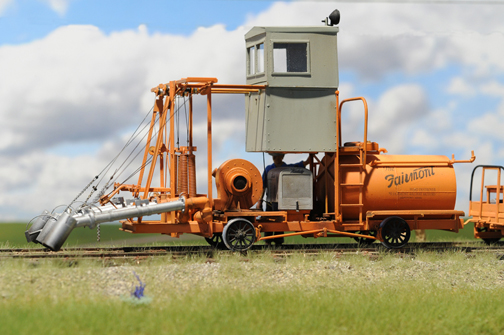 By the time I had finished the weed burner, I was already thinking about building the other pieces of equipment associated with the weed burner. That included an A6-C gang car which pulled the weed burner, the ST2-D speeder which pulled the extinguisher train, and the T27-C-2 extinguisher car and T28-A-1 trailer. Fairmont had also sent me product brochures for the gang car and speeder and those brochures included general dimensions. From the dimensions and photos, I was able to draw plans for those two cars. The Sierra Railroad in Jamestown (a state park) owned a T27 extinguisher car which I measured to make plans for that car.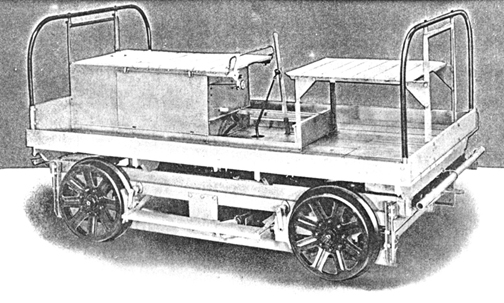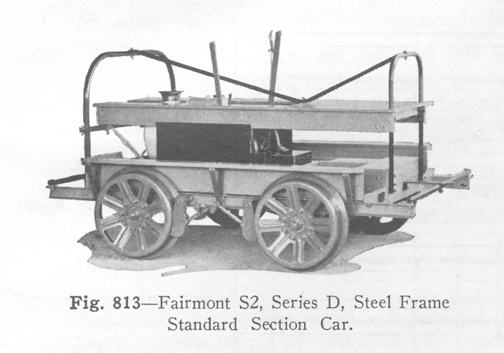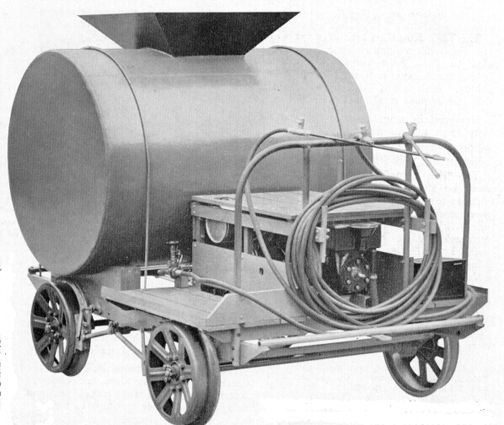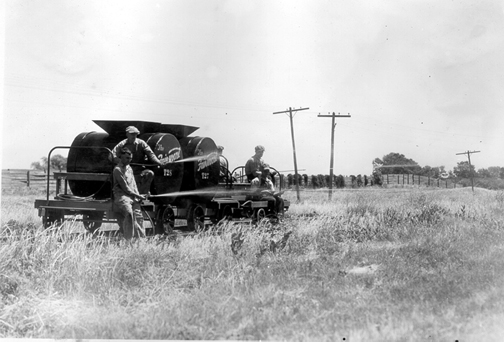 After deciding to build these pieces of equipment, I chose to also build a diorama to display the equipment in action. The diorama is 36" long by 18" wide and features a scene at Edendale Creek, about 9-3/4 miles north of Merced. That allowed me to also build the trestle over the creek here.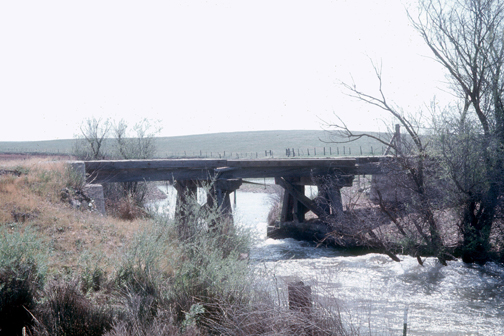 While the trestle is now gone, the abutments and piers are still in place.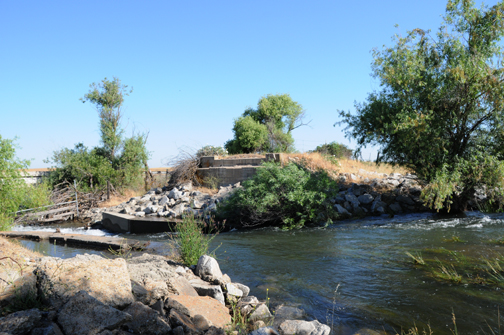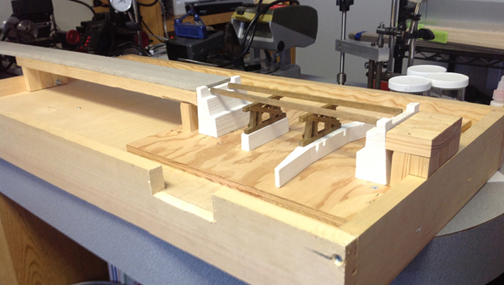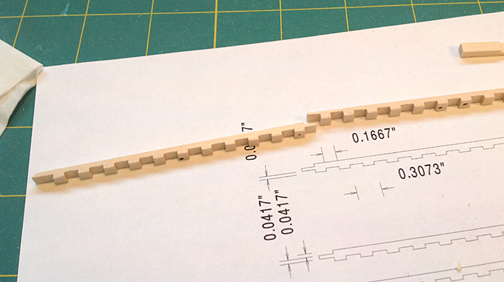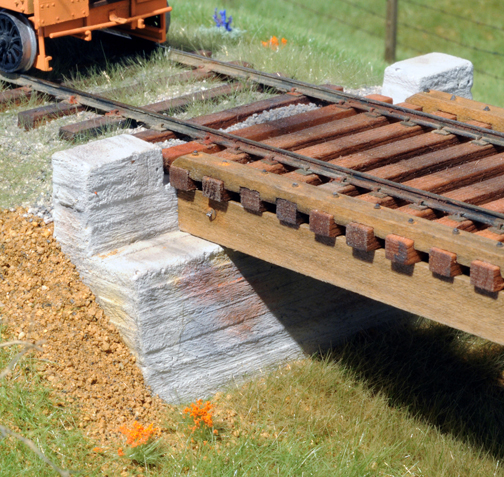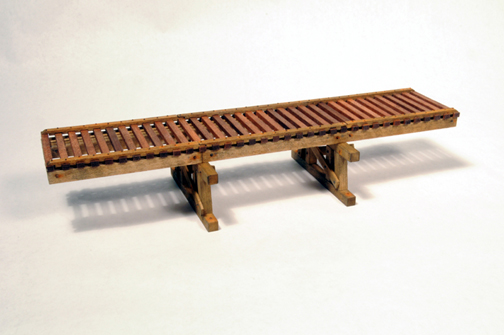 With the bridge done, I could get started on scenery.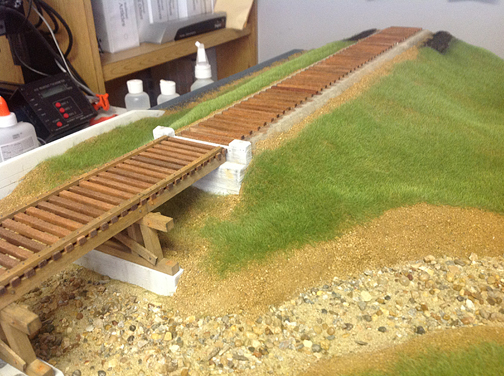 The YV used 3-hole tie plates and I therefore wanted to duplicate this detail. Fortunately, a friend was working on artwork for photo-etching some parts he needed and had room on his sheet for enough tie plates for my diorama.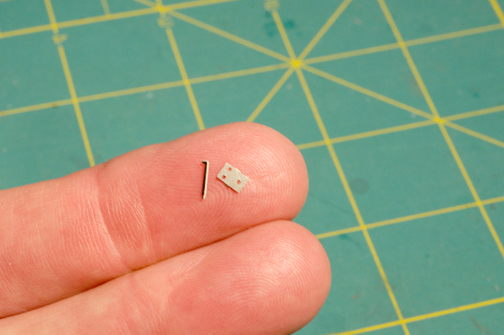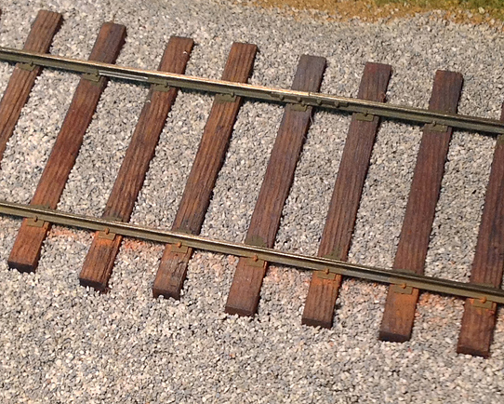 Meanwhile, I also started working on models of the A6, S2, T27, and T28.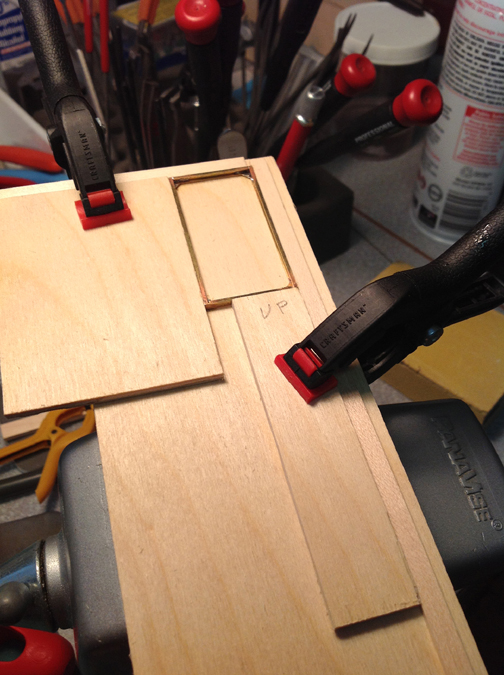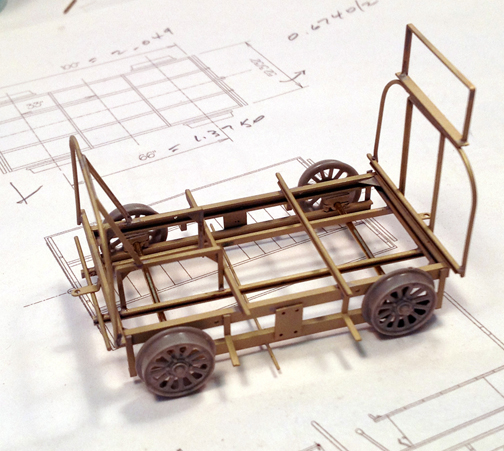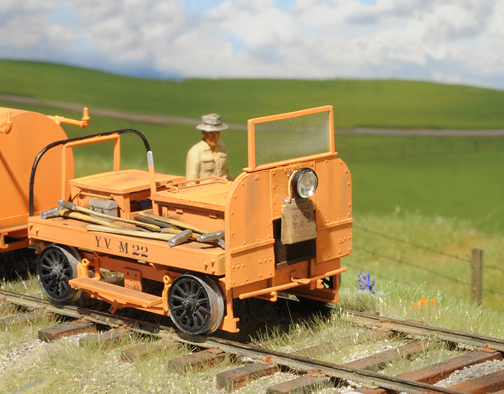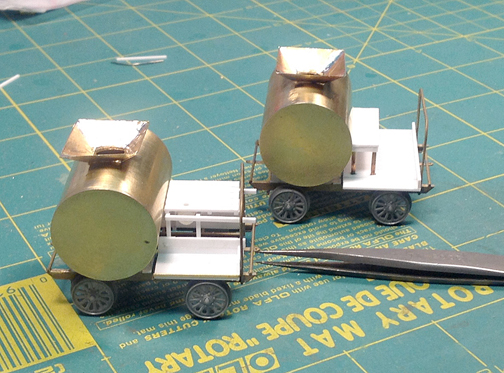 One of the challenges I realized from the start of this project was going to be modeling the single-cylinder Fairmont engines used in the S2 and T27.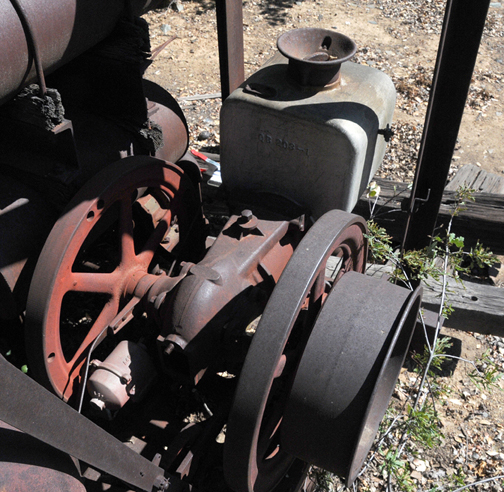 The solution to building these very small engines was to use rapid prototyping technology. Basically, you draw the part you want in a 3D program (such as the free SketchUp program) and then have it "printed" at a service bureau.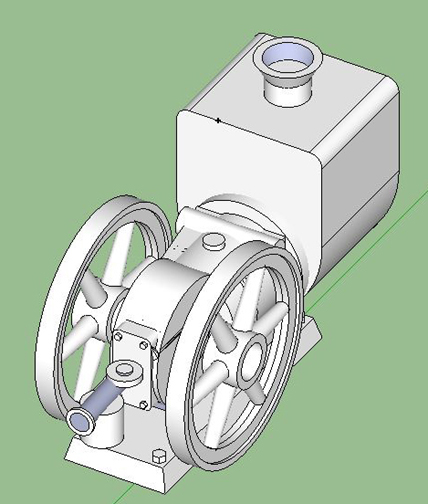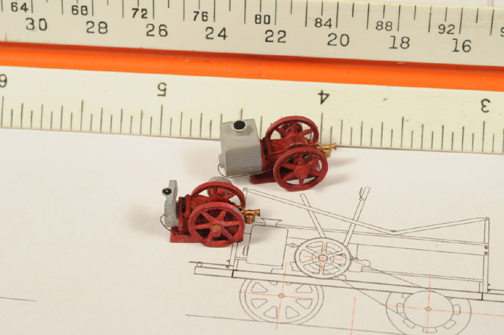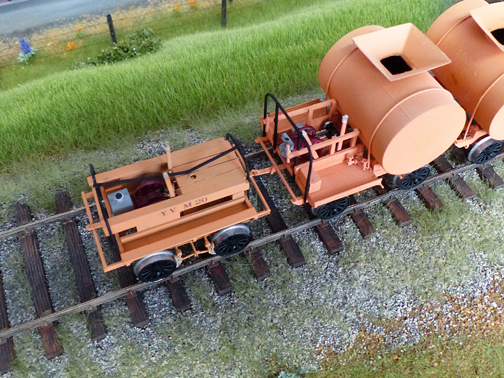 I ultimately used SketchUp to draw a number of parts for the equipment and diorama including pillow blocks, brake shoes, gas tanks, battery boxes, and telephone insulators.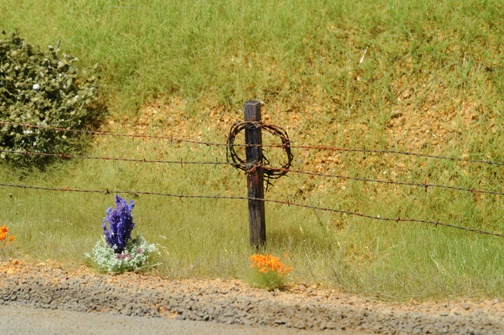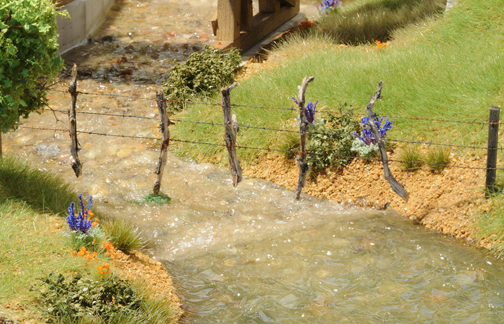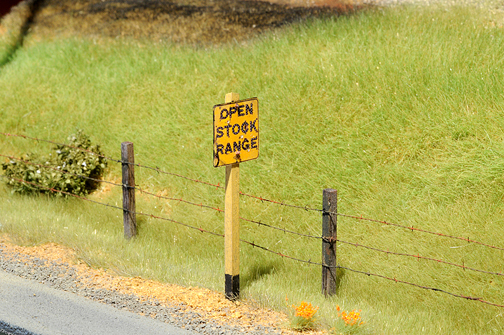 Here are some photos of the finished diorama.